Your Favorite Books Door delivered:
Many people have passionate about reading Books, even though technology has evolved to read e-books online. Still nothing can compensate reading original copy of Book.
As we all know, we got used to read books in Library right from our schools and you can get books from outside as well.
Have you ever thought of accessing Library catalogue having list of famous books and delivering to your doorstep.
Believe me, chennaites have got this golden opportunity to access Library online and get your favorite books home delivered. I have seen this similar Library network in Mumbai metro but this is unique opportunity Chennai people has got to rent books online.
Book&borrow.com is an online book rental service that provides free door-to-door delivery and pickup for your reading comfort. You can become a member and then choose titles from our wide range to read. Books are delivered to you and you can read at your own pace, without having to worry about library fines or renewal.
How online Mobile Library works:
Sign up with book&borrow by filling out our registration form here. Registration.
Select your preferred plan and mode of payment and begin browsing immediately!
Browse our books by category, title, author or character or use our search function.
Books are delivered to your doorstep and will reach you within 2 working days. Keep in mind that you will receive books according to their availability, though we will try and deliver them according to the priority you assign.
When you have finished reading the books you borrowed, simply click the' Ready to Pick Up' button in your "My Account" page and we will send someone to pick the books up within 48 hours.
As soon as we pick up a set of books, we will ship you your next selection.
Online Book Rental Subscription Plans:
Interestingly they have got good set of books on Science fiction, Bibliography,Self help,Humour etc. Some of my picks are..
-by APJ Abdul Kalam
Kalam offers no formulaic prescription in "Ignited Minds," Instead, he takes up different issues and themes that struck him on his...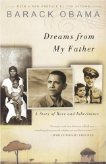 -by Barack Obama
When Barack Obama learns of the death of his African father, whom he hardly knew, he is compelled to trace his unusual family hist..

A Cup Of Chicken Soup For The Soul
-by Jack Canfield
This book is wisdom and solace for the ages. It is as contemporary as a space walk and as timeless as a pyramid. The world needs s..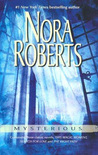 -by Nora Roberts
What's better than one book by Nora Roberts? Three books by Nora Roberts! Romantic suspense rules in this anthology of three class..
And list continues..
The advantage you have here is you can get insight of book and author without lending book. For each books brief description is given followed by ratings by the readers who already lend the book from the library.
You can contact them at:
Book&borrow.com
# D-32, Garden City,
318, Valluvar Kottam High Road,
Nungambakkam, Chennai - 600034.
Phone:+91 99404 36470 / +91 95001 83437
Email:info@bookandborrow.com
Only thing I have request to book&borrow to include technical books as well. This because Chennai has got lot of colleges and huge students strength especially Engineering college students seeking books. There is very less number of Technical book library available in the city.
To be frank, this model is very similar to famous Reliance Bigflix online Movie rental program. They deliver DVD/CD to your door step on subscription. In a similar fashion this online Mobile Library works which is boon for Chennai people.